Management consultant who works as a trainer and coach for international companies in various industries and as a lecturer for renowned institutions of further education.
Contact: caroline.muellner@fuehrung-stark.ch
Key Areas
Her management trainings, consultations and coaching focus on leadership, corporate culture, human resource management, women in business, self-leadership and team development and personal development. She has written two books on leadership, human resource management and self-leadership. Her approach to coaching and training is influenced by her management expertise and business administration background and her interest in psychological and holistic approaches to people, team and self-leadership.
Stations
Caroline Müllner is co-owner of the training company new spirit institute st. gallen (fuehrung-stark.ch). After studying business administration (Friedrich-Alexander-Universität Erlangen-Nürnberg), she worked as a product manager in the packaging industry (VP Group, DE-Feuchtwangen), as an account manager in the software industry (cobra Adressplus, DE-Konstanz) and as a marketing manager in the medical device industry (Phonak/Sonova, CH-Stäfa). Later, she headed the marketing and communications department of the SIX Swiss Exchange (Swiss stock exchange, CH-Zurich) for almost 10 years. She is responsible for the Centre of Team Leadership and Self-Management at St. Gallen Business School and is an executive trainer at renowned management training institutions. She also has a practice for mental strength and personal resilience.
Focus Subjects
Caroline Müllner trains and coaches managers on current leadership and management topics. Her one-day and multi-day leadership seminars and workshops currently focus on leadership, corporate culture, and self-leadership.
References
The companies Caroline Müllner has worked with and for as a consultant, trainer and coach in recent years include major international corporations and medium-sized companies in Switzerland and abroad. She is a member of the Swiss Society for Organisation and Management (SGO), the Zurich PR Society (ZPRG) and the Society for Marketing (GfM).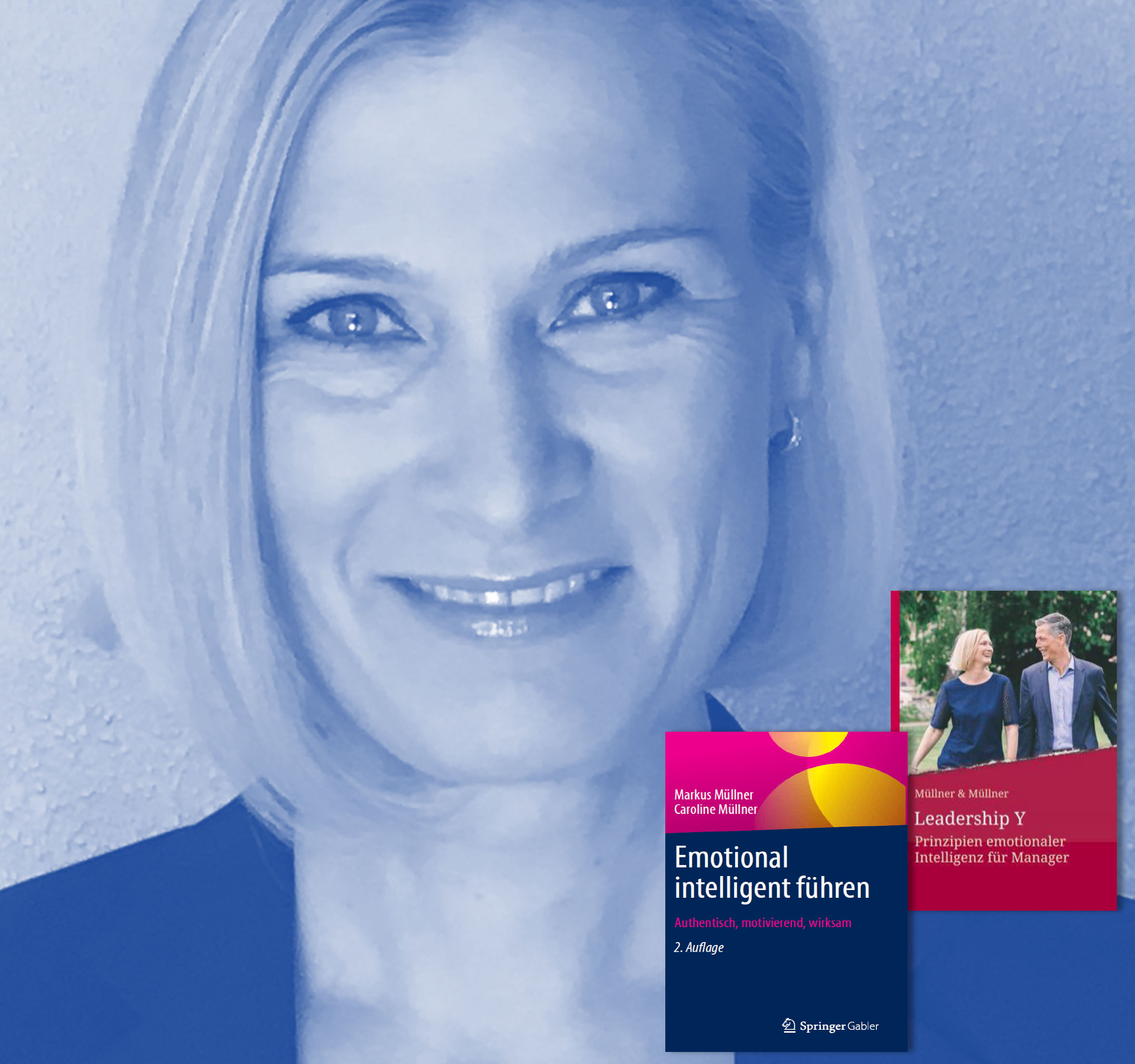 Caroline Müllner at a Glance
Expert on leadership and corporate culture
Lecturer for Leadership and Head of Centre for Team Leadership and Self-Management at St. Gallen Business School
Coach, consultant, and mental trainer
Former, long-time Head of Marketing & Communication at the Swiss Stock Exchange
Author of two leadership books
Studied business administration (University of Erlangen-Nuremberg/ Germany)
Teaches in German, French & English
Contact Details
caroline.muellner@fuehrung-stark.ch
mob. +41 76 320 37 73
tel. +41 43 537 24 52
new spirit Institute st. gallen | Zeltweg 92 | CH-8032 Zürich